LaserBand 82 - ComfortFlex
LaserBand 82 - ComfortFlex
Lasers & Output
82 Lasers x 3 areas = 246 Total Laser Coverage
Comparative Total Output: 1230 mW
Fastest Treatment Time. NEW ComfortFlex Design
HairMax LaserBand 82 ComfortFlex stimulates hair growth faster and easier than ever before. The new flexible band design, features 82 medical grade lasers, soft touch patented hair parting teeth and the fastest treatment time, as little as 90 seconds, 3 days weekly.
Learn More.
All Laser Devices Include:
1 Year Money Back Guarantee
Real Users. Real Results.
Individual results may vary*

The LaserBand 82 ComfortFlex delivers therapeutic light energy to your scalp to stimulate your hair follicles, reverses thinning, increase density & fullness, restore your hair's natural growth cycle and promote fuller, healthier hair growth.
The new flexible band design incorporates patented soft touch teeth to part your hair during treatment and maximize laser light delivery to your follicles. Working in unison, the hair parting teeth, the laser light intensity and laser light density provide a highly effective treatment. Without hair parting teeth, the hair can block the majority of the laser light energy from reaching the follicles.
The LaserBand 82 ComfortFlex is lightweight, comfortable, portable and convenient for home use or while traveling. No heavy battery packs to carry around.
---
Clinically Proven Technology
FDA Cleared* For Men & Women
---
Delivers therapeutic light energy to stimulate hair follicles, reverse thinning, restore your hair's natural growth cycle and promote hair growth
82 Medical grade lasers (No LEDs)
246 Total laser coverage when moved over 3 areas of the scalp - Front, Middle and Back.
Fastest treatment time – as little as 90 sec, 3 days a week
Flexible band design for a comfortable treatment
Full scalp coverage
Soft touch patented hair parting teeth to deliver light energy to scalp
Cordless & lightweight
The LaserBand 82 Includes:
HairMax LaserBand 82
Charging Cradle/Stand
Power Cord
User ManualQuick Start Guide
Treatment Instructions:
Your HairMax will be used in 3 positions on your scalp. Leave it in place for a minimum of 30 seconds for each position. It will vibrate every 30 seconds to let you know when to move it to the next part of your scalp.
To start your treatment, press the power button once. Place your HairMax at your hairline and leave it in place until it vibrates. This is position 1.
When you feel the vibration, slide your HaiMax backwards about 3 inches to position 2, the middle portion of your scalp.
Use light pressure so the teeth can separate your hair. Leave it in position 2 until you feel the vibration again.
Repeat the 30 second procedure on position 3. You have now completed today's treatment. Store your device in the cradle until your next treatment.
The Physicians & Peoples Choice
Dr. Glenn Charles,
Charles Medical Group
"We use non-surgical treatments in conjunction with surgery, including Low Level Laser Therapy (LLLT)."
Sonia Batra,
MD, MSc, MPH

"I recommend HairMax on the basis of the data, which is very well represented and well studied."
Lynsey


"I've had great success with HairMax, it's been my solution for healthier, fuller, denser thicker hair."
Dan


"With HairMax he was able to reverse the thinning process and grow in denser, fuller hair."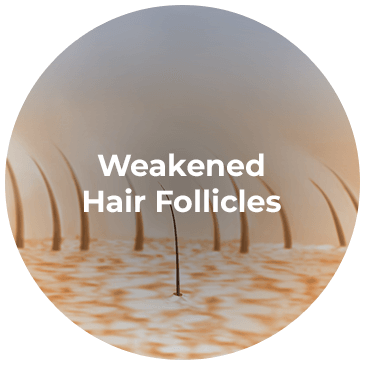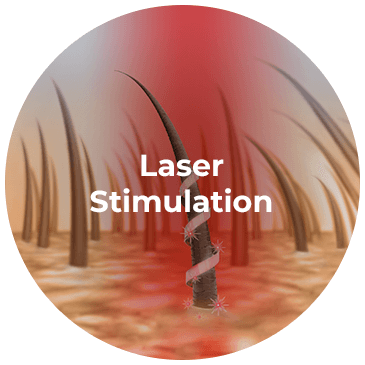 Love Your Hair Again!
HairMax devices deliver nourishing laser light energy to stimulate hair follicles, reverse the thinning process, restore your natural growth cycle and grow fuller, denser, more vibrant hair!
In clinical studies, participants experienced significant new hair growth.
Based on clinical studies after 6 months of use.

Energizes & Awakens Follicles


Reverses Thinning Process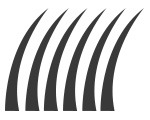 Restores Hair Growth Cycle

Increases Density & Fullness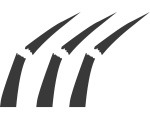 Revitalizes Aging & Damaged Hair