The Journey from
Hair Loss to Hair Growth
When hair loss and thinning happens, it can be very emotionally upsetting. Most men will experience hair loss – some starting as young as their late 20's.
It's not just an issue for men, one in four women will also experience hair loss and thinning hair as they age.
It's normal for women to lose 50 to 100 hairs each day, but those with female pattern baldness can lose many more.
In men, hair loss starts in the front of the head and recedes to the back until they go bald. Women lose hair from all over their head, starting at their part line. Hair at the temples may also recede.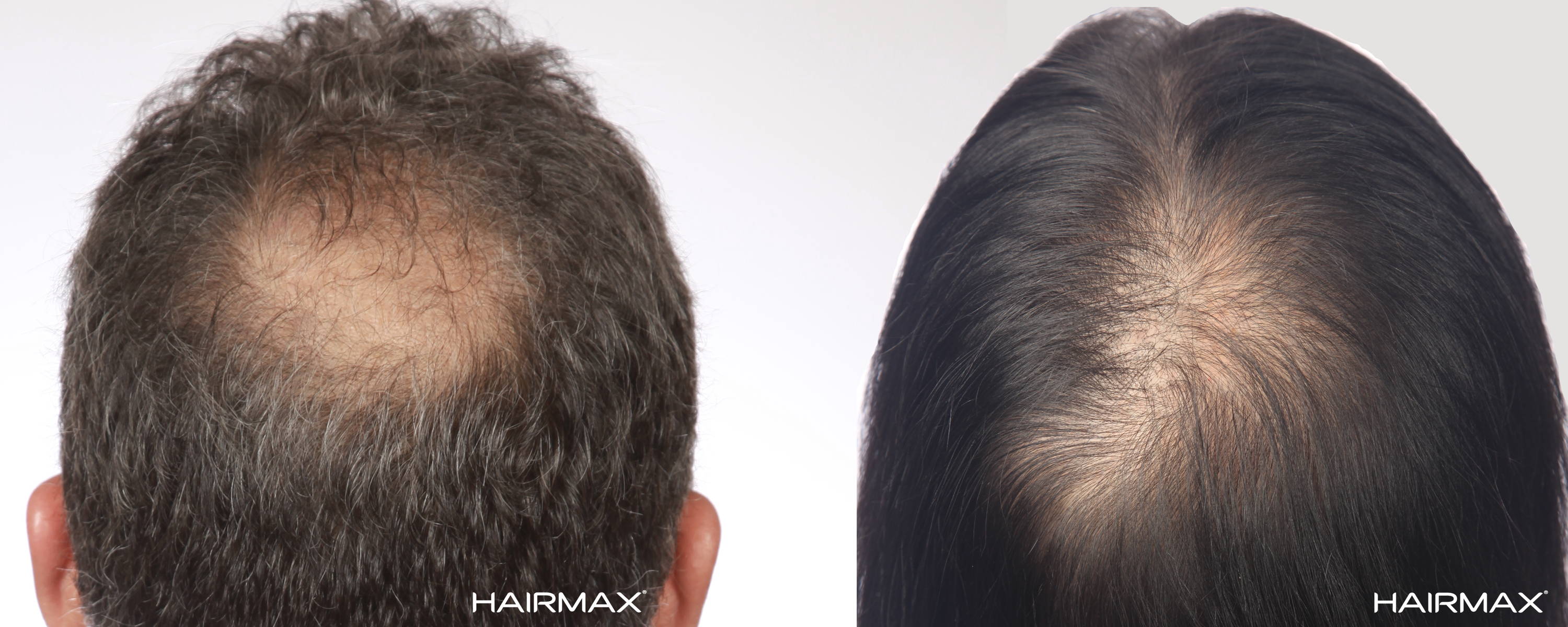 The Most Common Type of Hair Loss is Pattern Hair Loss


Menopause / Hormonal Changes


Genetics / Hereditary Conditions

Clinical Treatment Options

Non Clinical Treatment Pattern Hair Loss
There are ONLY 3 treatments approved/cleared by the FDA to treat
hereditary hair loss for men; and only 2 for women.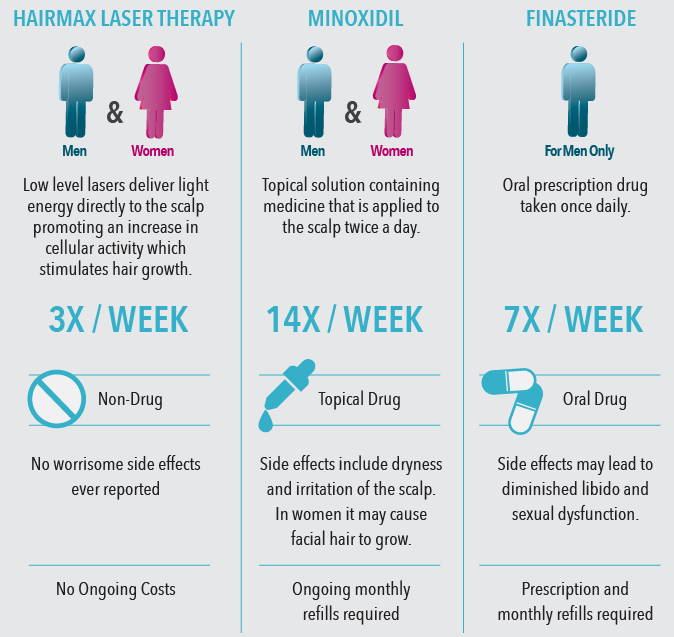 Laser therapies are medical treatments that use focused light. Unlike most light sources, light from a laser is tuned to specific wavelengths. HairMax Lasers deliver this gentle, nourishing light to your hair follicles, infusing them with the energy needed to stimulate growth factors, reverse the thinning process, extend the growth phase, help restore a healthy hair cycle and regrow hair.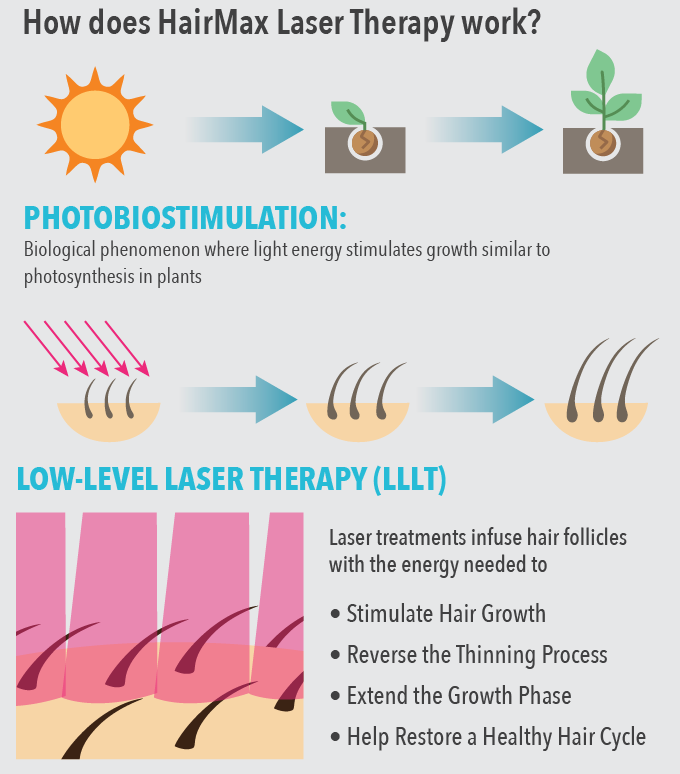 Benefits of HairMax Laser Therapy
In clinical studies, participants experienced an average increase in hair count of 129 new hairs per sq. inc. over six months!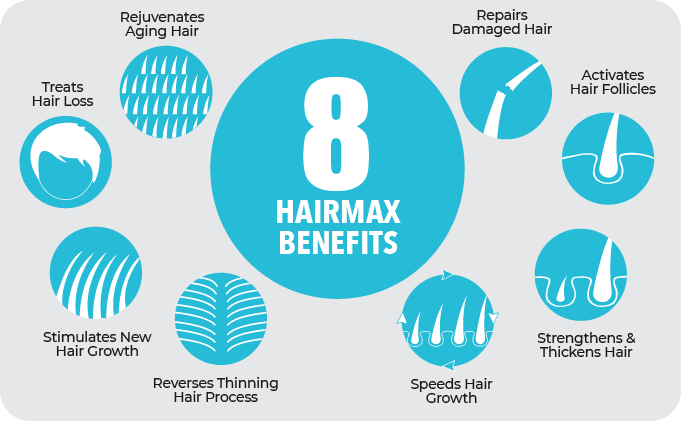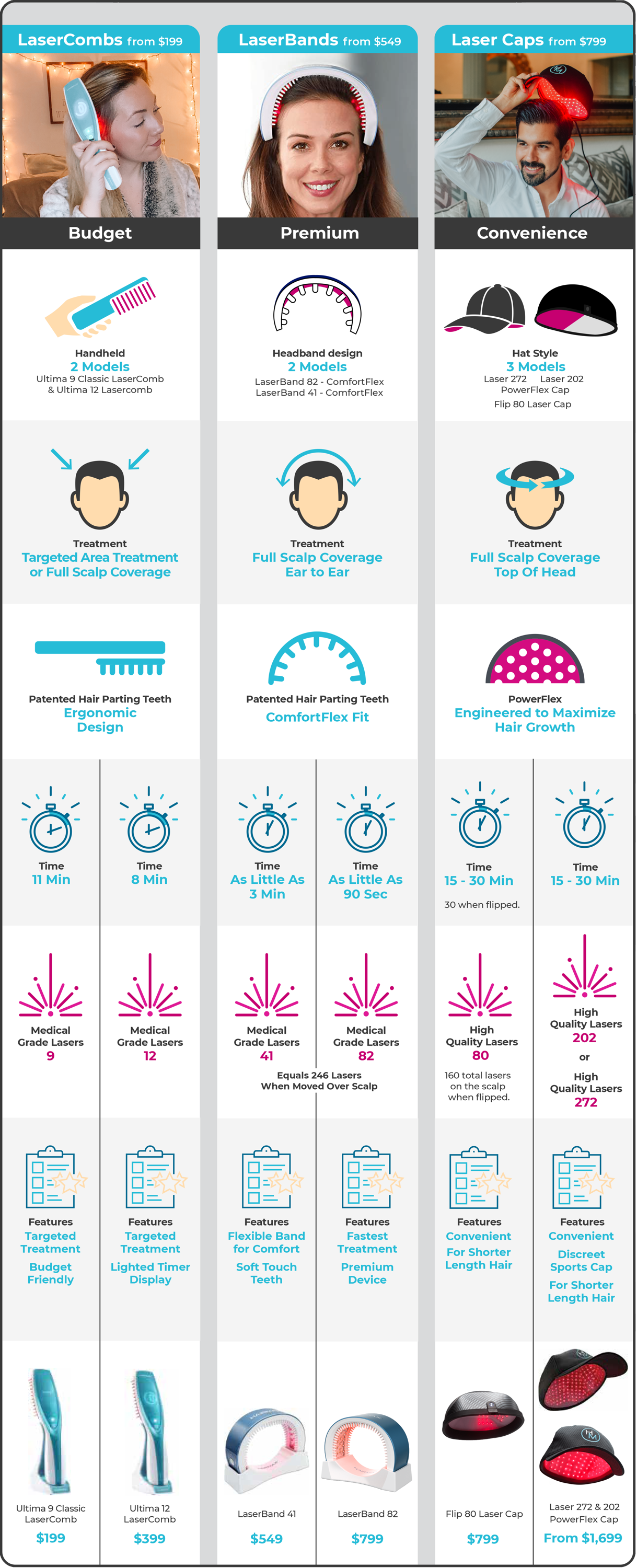 Download Our HairMax Free Guide
Guide For Healthy Hair Growth And Hair Wellness