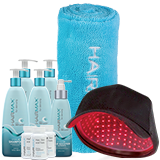 PowerFlex 272 Cap
Free Great Hair Day 9pc Collection 3 months of Bio-Active Hair Therapy & More
Use code: HairLove200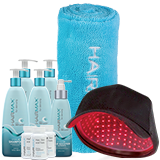 LaserBand 82
Free Great Hair Day 9pc Collection 3 months of Bio-Active Hair Therapy & More
Use code: HairLove50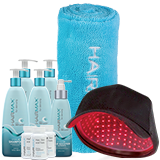 PowerFlex 272 Cap
Free Great Hair Day 9pc Collection 3 months of Bio-Active Hair Therapy & More
Use code: HairLove200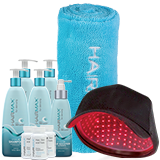 PowerFlex 272 Cap
Free Great Hair Day 9pc Collection 3 months of Bio-Active Hair Therapy & More
Use code: HairLove200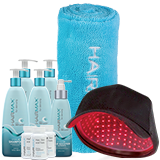 PowerFlex 272 Cap
Free Great Hair Day 9pc Collection 3 months of Bio-Active Hair Therapy & More
Use code: HairLove200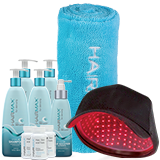 PowerFlex 272 Cap
Free Great Hair Day 9pc Collection 3 months of Bio-Active Hair Therapy & More
Use code: HairLove200
Give Your Thinning Hair
MAXimum Care
Regrow • Protect • Strengthen • Repair
Check Out Our Laser Device & Density Hair Therapy Product Video's Below

Why Choose HairMax
Best Laser Coverage at Lowest Cost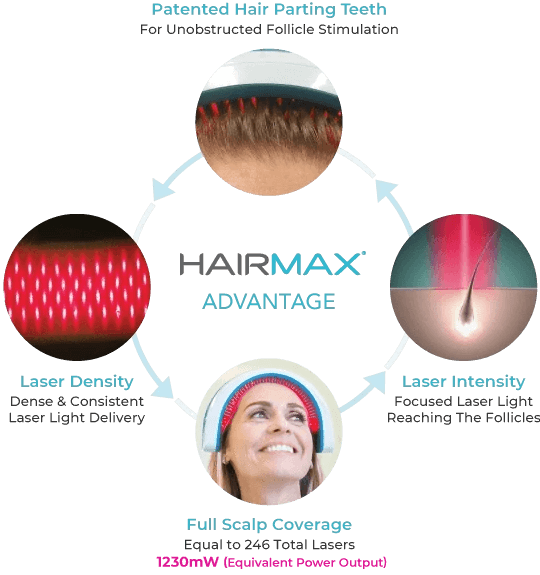 We pioneered the science behind laser hair regrowth technology. Our laser devices utilize these four highly effective elements:
Patented Hair Parting Teeth -

Hair is a photoprotectant, which means that it acts as a natural light blocker for the scalp. The hair-parting mechanism parts your hair to create a pathway for the optimal amount of laser light to reach your scalp for maximum benefit.

Laser Density -

HairMax laser diodes are closely placed within the devices to provide a consistent and uniform delivery of laser light to your follicles. No other device has this advantage.

Laser Intensity -

This focused laser light is absorbed by the scalp to reach your follicles for optimal results. Unlike LED light which is not collimated or focused.

Full Scalp Coverage -

Our LaserBand 82 provides coverage equal to 246 total lasers when moved 3x over scalp.
Compare it to other devices:

Inconsistent Light
Dispersion

Poor Laser & LED
Light Coverage
Benefits That Will Make You Love Your Hair Again


Increases Density
& Fullness

Energizes &
Awakens Follicles


Reverses Thinning
Process

Engineered to
MAXIMIZE

Hair Growth
Utilizing our groundbreaking laser hair growth technology, the HairMax Laser 272 PowerFlex Cap makes clinically proven laser light treatments available to you at home or on the go.
HairMax Users Are
Loving Their Hair Again!
The Physicians Choice
Dr. Glenn Charles, Charles Medical Group
"We use non-surgical treatments in conjunction with surgery, including Low Level Laser Therapy (LLLT)."
Sonia Batra, MD, MSc, MPH


"I recommend HairMax on the basis of the data, which is very well represented and well studied."
Daniel Man, MD Board Certified Plastic Surgeon
"The HairMax laser is beneficial to grow hair. The sooner you do it the better it is to overcome hair loss."
Dr. Glenn Charles, Charles Medical Group
"We use non-surgical treatments in conjunction with surgery, including Low Level Laser Therapy (LLLT)."
Feel it. Flaunt it. Love it.
The Science of Hair Growth Evolves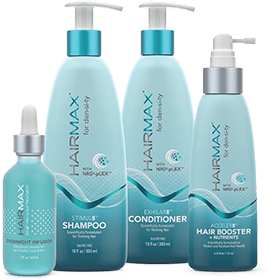 HairMax for Density Bio-Active Therapy for Thinning Hair
An aromatherapeutic experience that transforms thinning hair & promotes scalp health. HairMax takes hair science to a new level!
Our proprietary NRG8-pLEX™ formulations include Caffeine, Apple Stem Cells, Biotin, Reishi Mushroom and Niacinamide, providing the building blocks to support healthy hair and scalp.
Powerful Ingredients. Powerful Benefits.
Start Now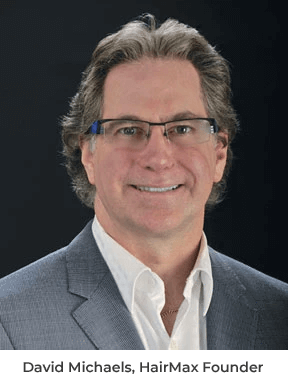 At HairMax, we truly care. We care about our partners and our team members, but most importantly, we care about YOU. We understand that hair loss is a highly emotional issue which may impact your appearance, self-confidence and self-esteem. We understand how frustrating and stressful it can be to find a real solution that actually works.
Our dedicated team of experts continually innovate to bring you the very best in clinically proven hair growth technology and transformative thinning hair care. We're here to help you achieve beautiful, healthy hair for life.
With HairMax, hair growth is possible!