10 Facts About Women's Hair Loss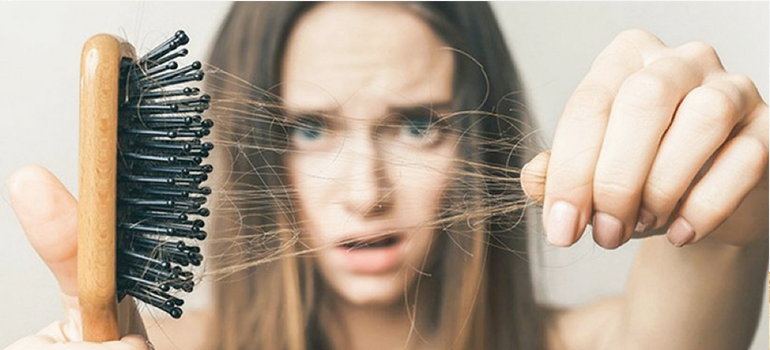 10 Facts About Women's Hair Loss
Hair Loss is experienced by men and women alike. However many women suffer in silence and shame. HairMax® cares about your wellness so we put together a few facts to help shed a little light on women and hairless to help break the silence and raise awareness.
1 in 4 women suffers from thinning hair & hair loss.
Reports show that over 30 million women are affected by the loss of hair.
Women make up 40% of Americans suffering from hair loss in the United States.
80% of women will have noticeable hair loss by age 60.
60% of the 800,000+ sufferers seeking help say they would rather have more hair than money or friends.
As a popular song once stated, age is only a number and this is all too true when it comes to loss of hair.
A staggering 20% of hair loss victims that fall within the 20-29-age range have sought a hair restoration procedure. Worldwide over 800,000 suffers are seeking professional help with 60% stating they would rather have more hair than money or friends.
The top 5 reasons for hair loss in women:
Genetics, Stress, Styling,
Poor nutrition, & Hormones.
95% of all hair loss
in women is caused by
Androgenetic Alopecia (AGA),
aka genetic hair loss.
Your birth control medication
might be causing hair loss,
have you asked your doctor?
Post-menopausal hormone imbalances
are the most common cause for female hair loss.
Women can suffer from hair loss genetically as well but often times, the biggest cause of hair loss and thinning hair occurs from menopause.
Other causes can be due to styling procedures and techniques. Chemicals from hair color and relaxers or perms can often lead to harmful effects if not properly applied. Moreover, tightly pulled on strands can literally pull locks out by their roots causing the hairline to diminish. This can happen if hair is pulled back too securely with a hair band, hair tie or even when being fashioned into braids.
In 7 different studies using the FDA cleared
HairMax laser device,
over 90% of participants experienced
significant hair growth.
The HairMax laser devices have been proven to effectively treat AGA in both men and women and promote hair growth in numerous clinical studies, making the devices an ideal NON-DRUG treatment for thinning hair that occurs in most women who are post-menopausal.
The HairMax laser devices are available in a number of models priced from $195.00, so they can 'fit the pocketbook' of everyone experiencing hair loss.