Hairmax Appoints Ryan F. Zackon as Chief Executive Officer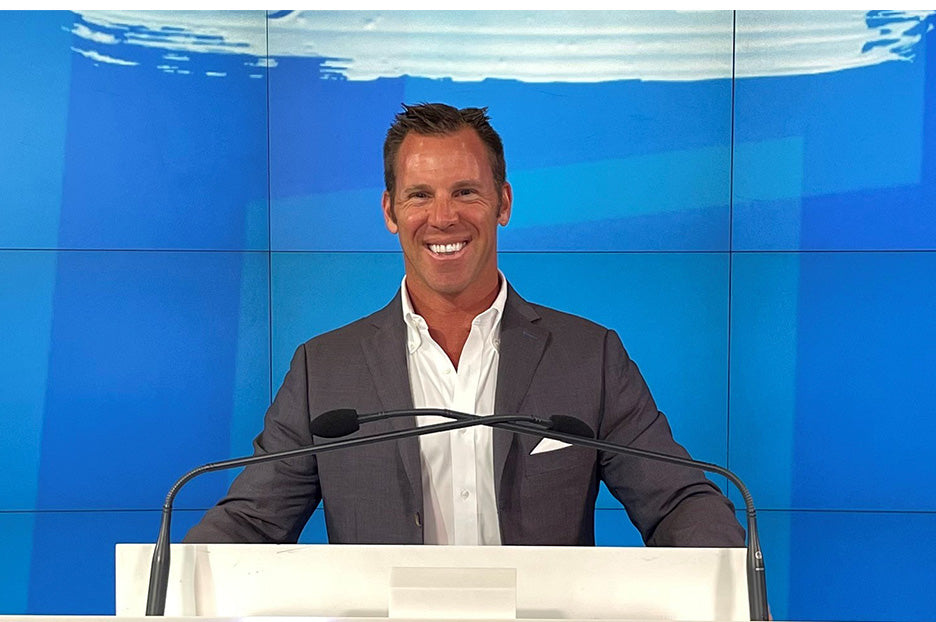 New CEO builds upon brand's growth and looks to the future as leader in the hair wellness and beauty categories
June 14, 2023 08:59 ET | Source: Hairmax
BOCA RATON, Fla., June 14, 2023 (GLOBE NEWSWIRE) -- Hairmax, the pioneer and global leader in transformative hair regrowth, announced today that it has appointed Ryan F. Zackon as its Chief Executive Officer. He assumed the role on May 23, 2023.

Mr. Zackon is a highly regarded veteran of the CPG and Health and Wellness categories, and a dynamic brand builder with over a decade of CPG leadership experience. Mr. Zackon has demonstrated successes across an impressive range of corporate environments including accelerating growth with multinational brand turnarounds and high value exits.

Most recently, as Chief Executive Officer of Smart For Life Inc. (NASDAQ: SMFL), Mr. Zackon developed and executed an ambitious "buy and build" strategy in the health, wellness and functional foods space. During Mr. Zackon's tenure, the company successfully raised capital to complete multiple acquisitions ultimately leading to a successful initial public offering of the company on Nasdaq Capital Markets in 2022.
"Ryan is widely recognized as a transformational leader and purpose-driven executive. He brings invaluable experience in scaling and energizing businesses, developing and executing successful omnichannel strategies, and fostering diverse and inclusive workplace cultures. I am excited to welcome Ryan as Hairmax's next CEO and I look forward to working with him to continue to bring Hairmax's mission to life," states David Michaels, Hairmax Founder.

"I am very excited to be joining the Hairmax team at this exciting time in its 23-year history," Mr. Zackon commented. "With the company experiencing dramatic revenue increases quarter over quarter, I believe that there is a huge opportunity to work from this baseline to add significant value to Hairmax's core product offerings by assembling and implementing a focused business strategy to increase revenue growth, improved profit margins, and develop complementary products and distributions channels."

Prior to Smart For Life Inc, Mr. Zackon served as Chief Operating Officer of Twinlab Consolidated Holdings Inc (OTC: TLCC), leading a successful restructuring of the 50-year old international health and wellness company; as Vice -President / Chief Operating Officer of Woodfield Distribution, a leading multi-national 3PL provider to the Pharmaceutical industry; and as Chief Operating Officer of Private Label Express, a dietary health and wellness company focused on private label options for companies in the nutraceutical space.

About Hairmax

Since its founding in 2000, Hairmax has continued to pave the way with an innovative range of laser hair growth devices and hair wellness solutions backed by science. We created a new category in hair restoration with the launch of the Hairmax LaserComb, the first laser phototherapy medical device, FDA Cleared for home use to treat hair loss and stimulate hair growth.

To date, Hairmax laser devices have been granted 8 FDA Clearances and have been proven safe & effective in 7 clinical studies, with a 93% success rate. Hairmax laser therapy is drug-free, with no harmful side effects. Hairmax laser devices are ISO certified, CE certified, GMP compliant; and hold 14 Medical Device Licenses worldwide.

Hairmax and its related products are available online at hairmax.com, Amazon, QVC and in prestigious retail stores including Neiman Marcus, Saks Fifth Avenue, Nordstrom Online and is available in over 165 countries.

Media Contact:
Francesca Dubsky
fd@hairmax.com
www.hairmax.com
Ph: 561.314.2430 ext. 124
https://www.globenewswire.com/news-release/2023/06/14/2688096/0/en/Hairmax-Appoints-Ryan-F-Zackon-as-Chief-Executive-Officer.html